Gate Automation
Whether you are looking for a new set of bespoke electric gates or looking to automate an existing system, Our friendly staff at NextSphere Security are here to guide you through from start to finish. With a free survey we aim to cater for every need and budget. Once installed we offer an on-going maintenance service to your automated gates to keep your system running and looking great for many years to come.
Whether its small domestic system or large in-depth installation our experience team can help.
Automated Gate Installations
Garage Door Installations
Access Control
Service & Repair
Learn More About Our Services
Automated Electric Gates
Our hand-crafted automated electric gates are made from the highest quality materials and be constructed from wood or metal. We will work with you to create bespoke automated electric gates that fit in with your home, your requirements and your budget. We can build brand new automated electric gates, carry out repairs, or automate your existing gates to give them extra functionality. As well as improving the appearance of your home, an automated gate is a fantastic investment and will improve your home security.
Once your new automated electric gate has been chosen and built, we will install it for you quickly and hassle free. We can service your gates for you to ensure that they are kept in good condition, looking great and running smoothly.
Sliding Gate Motor
Consideration should be given to where the motor will be installed before purchasing it, as it needs a good anchor to the ground that will not move or become loose over time.
Normally the motor is placed just below the rollers that hold the sliding gate, as this will ensure optimum performance and correct use over time.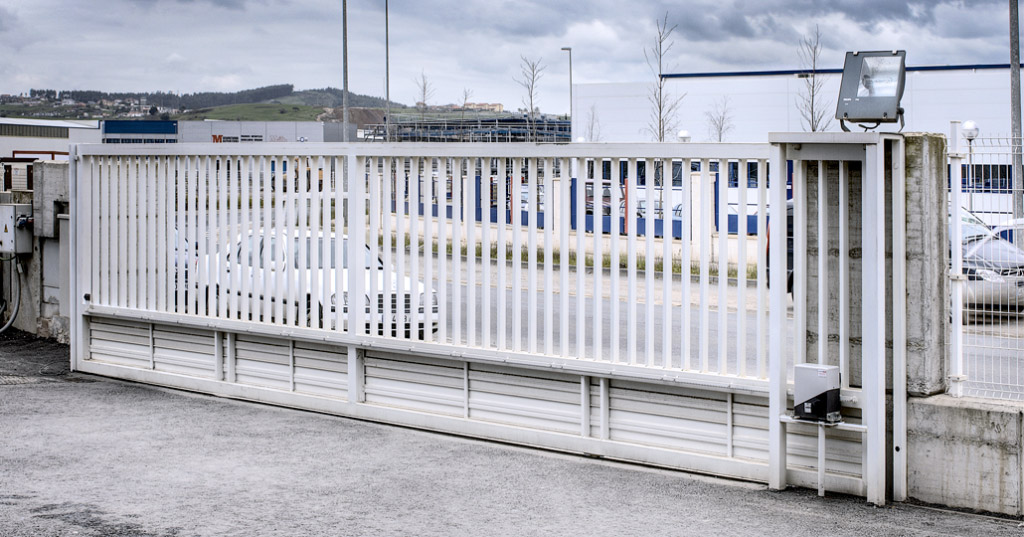 Swing Gate Motor
Swing gate motors are used to automate this type of open-out gate.
If you have decided to automate your swing gates, then you have made a decision that will save you time and effort on a daily basis, but what do you need to know before installing the motor?
What to consider before automating your sliding gate
It is also necessary to check the gate where the sliding gate motor is to be installed. A distance of 9 to 15 centimetres from the ground to the bottom of the rack tooth is required in order for the motor pinion to fit properly. The distance to be left will depend on the motor model used.
NextSphere recommends choosing a motor with greater maximum drag weight than the weight of the gate. This will ensure the motor has plenty of power to move the gate, meaning less wear than if it at the very limit.
Type of use (intensive or residential) is another factor to take into account in the motor model, with the intensive type recommended for neighbourhood communities, parking lots, etc., and the residential type for family homes or small businesses.
This will ensure the motor continues to move the gate with the same ease thanks to its superior capacity, even despite the wear caused by dust or rain.
Normally the motor is placed just below the rollers that hold the sliding gate, as this will ensure optimum performance and correct use over time.
Talk to us about your intruder alarm system requirements today!
Call us now on 080 6722 1116 or fill out a contact form.